With a new exciting year in sight for me here at Cleveland Vibrator, I took some time to reminisce on some of my favorite FAB jobs that headed out of our facility throughout 2015. As I was perusing through my photo files, I found that our Vibratory Compaction Tables dominated this past year with our Vibratory Feeders running a close second. If you have read any of my other blogs, you will know that one of my favorite obligatory duties around here is filming equipment for quality assurance purposes before it leaves our manufacturing plant. Moreover, I love learning about new applications which our equipment will be used for and let me tell ya', there were some pretty fun ones this year. So let's take a trip down memory lane and get us stoked for the upcoming year folks!
At the beginning of last year, David Strong, Jack Steinbuch and myself took a maintenance visit to a customer right here in Cleveland to see one of our flat decks in the field. The flat deck was installed in a metal-forming process where it aided in settling the castable refractory with a max load of 350 lbs.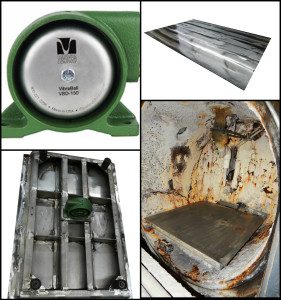 The unit had been running inefficiently after many years in operation and our best solution was to create a new table platform for install with a Vibraball Model VBD 150 as its vibratory aid. Referring to the collage featured on the left, the bottom right photo was taken inside the metal-forming facility and the photos surrounding it are our finished product for its replacement.
This piece of equipment was filmed and can be seen on Cleveland Vibrators YouTube Channel along with over 100 other videos of vibratory products.
There will always be standard applications for vibratory compaction tables such as settling castable refractories into molds or achieving more space for products in drums or bulk bags; but every now and then we are presented with an ultra unique application involving some everyday items or even food that one would not associate with industrial vibration.
Feeling thirsty? Go ahead, grab for the nearest bottle of water or pop (or soda for anyone not from Ohio I suppose). What was the first thing you did? You twisted off the bottletop I presume? Yup, industrial vibration helped aid in settling those plastic bottle tops into their boxes prior to filling production. We shipped out a Vibratory Packer Table that would handle a max load capacity of 200 lbs. which was integrated into the packaging process of a plastics producing facility earlier this year. You can see it pictured below and see it in action here!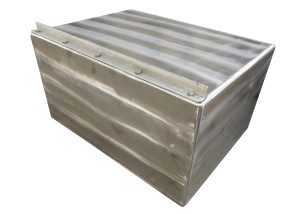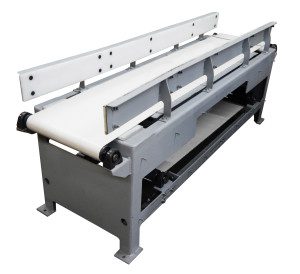 Above: Vibratory Packer Table                          Above: BT Vibratory Belt Table
Sticking with the thirsty theme… who doesn't enjoy a nice glass of wine over dinner? What if I told you that your glass of wine was shakin' (not stirred) prior to you enjoying it with your filet? This was a pretty unique request that we had never had up until 2015. A local winery reached out to us to find a solution to settle chip boards between bottles of wine once they have been packaged in a wooden carton for wholesale distribution. Of course we had to be mindful of the fragile state of the bottles, we created a smooth operating Vibratory Belt Table powered by two Rotary Electric Motors that measure 78″ long. We haven't heard of any broken bottle yet so I think it's safe to assume that this got the job done.
In my previous blog, I talked about my undying love for chocolate and how industrial vibration and Nutella make an awesome match. This application and it's solution ranked pretty high in my book. If you haven't read about it yet, I strongly suggest you take a gander here, but be warned… don't do it if you haven't eaten lunch yet!
Lastly, and my personal table favorite of 2015 was this super unique Flat Deck Weigh Table fit with a Magnetic Top. There were a few interesting bits about this piece in particular. For starters is the obvious, the magnetic top. The idea behind the magnetic top is to hold down the metal molds for the castable refractory making it an efficient and safe solution during the mold making process. This beast can handle a max load upwards of 8,000 lbs. and has weigh scale cells attached to it's base to aid in achieving weight measurements accuracy prior to settling the refractory. However, there is one more thing about this piece that can only be seen if you "check under the hood." We generally put only two rotary electric motors on pieces of equipment but this one required a coupled-motor-method. For the sake of synchronization, two motors are attached by a bar at their rotational weight which achieves same weight rotation direction, we did this twice making the other conjoined set rotate the opposite direction, altogether using 4 motors. It's not very often we see this method being put to use, but in this instance, it worked quite well for what our customer was trying to achieve.

With 2016 kicking off to a stellar start, I am sure there will be plenty more of unique applications to share! Think your bulk materials need some settling or compacting? We can help with that. Until next time Movers & Shakers, #ShakeOn!